Accounting software for people who love what they do
MYOB is a leading provider of business management solutions that have helped more than a million businesses in Australia.
MYOB helps businesses of all kinds and sizes, delivering software and services that simplify accounting, payroll, client management, websites, and much more. With a network of more than 20,000 accountants and other professional partners, MYOB provides the tools and support that help make business life easier.

Time-saving solutions
86% of businesses new to accounting software say MYOB saves time. * Source: customer survey via MYOB Client Insights Panel, September 2013

Tax time is less taxing
Increase your productivity and spend more time doing what you love. Stay up-to-date with every GST and payroll change and be prepared for whatever comes next.

Unrivalled support
We're here to help you when you need it, with our great online support network, by phone or Live Chat during our extended hours.

MYOB partners working for you
With MYOB you'll have access to Australia's biggest network of accountants, bookkeepers and consultants ready to help your business succeed.

It's your MYOB
Extend and build on your accounting software with a massive range of add-on solutions from our ecosystem of expert developer partners.

Your mobile office
We make it easy to manage books on the go and on your smartphone with AccountRight, AccountEdge and MYOB Essentials.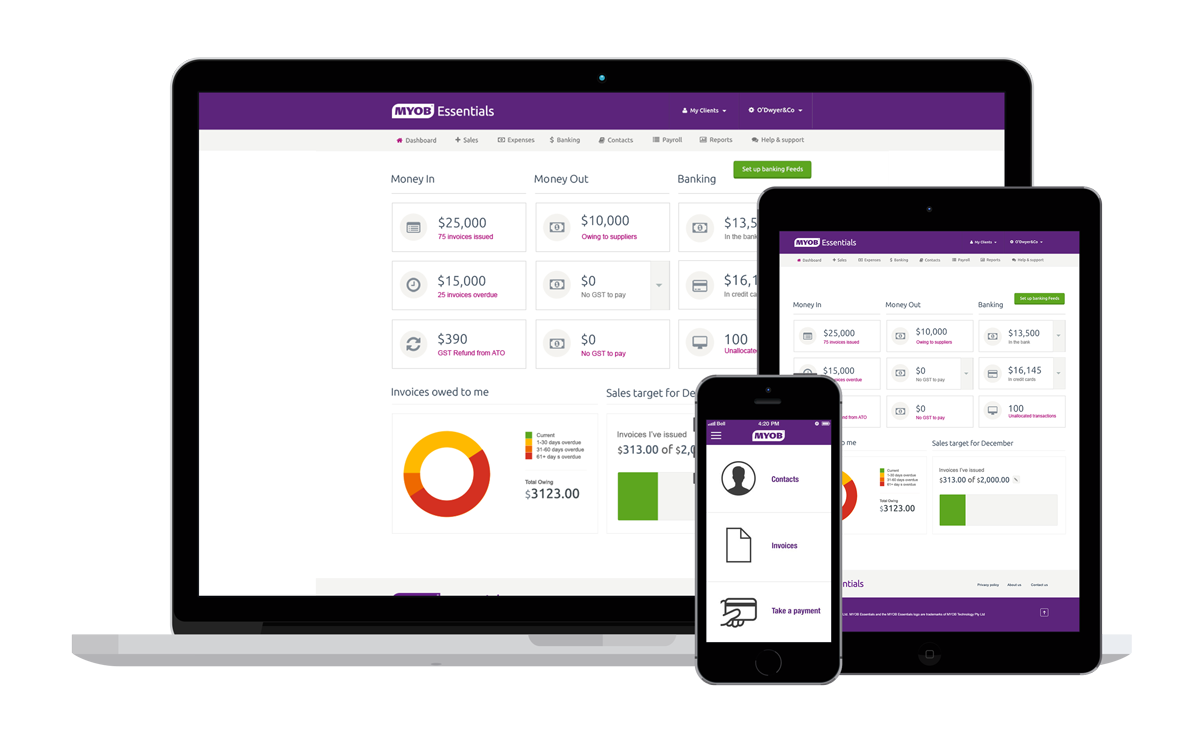 Free Trial
Find the right product for you
Find the solution that best suits your needs – from helping with the day to day accounts, to more complex business management. To learn more, contact us here @summersandsummers.com.au